Alternative uses for Draft Excluder Tape
With summer at an end, we're starting to look towards our winter product lines. Generally, this means heaters, but along with this come supplementary DIY supplies so you can boost your home's winter efficiency and save for Christmas (woohoo!).
 We got to looking at our draft excluders, and our new draft excluder tape specifically, and thought there were bound to be a multitude of other ways we could use this neat material around the warehouse. Here are a few of the ideas we came up with, and have implemented in our offices.
These solutions have genuinely made a difference to a few trivial problems we're having in our warehouse, and we feel are well worth sharing with you!
---
Drain cover seal
We all know drains can be Problematic. Meaning: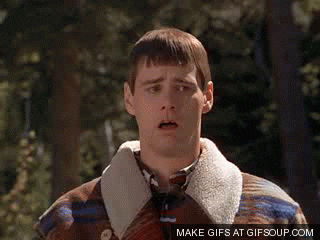 An unorthodox use for this tape; it's actually a pretty great sealant for drain covers, as it's use is to block air, you can prevent the lingering smell of waste at your house by adding a tight suction around the lid.
Here's one we put into a particularly stenchy drain on-site:


Neat, and efficient!
---
Waterproof Seal In-A-Fix
Draught excluder tape is designed to well.. Keep out drafts unsurprisingly. However, we've found it works well enough for keeping low-pressure water at bay. Ideal for leaks and overflow, we've implemented this on another drain inside the warehouse which is prone to overflow.
This is intended as a short-term fix, but surprisingly enough, despite the recent bout of minor floods in the area, the tape has held and we haven't had any problems since!
Here's the cover as is now, after being installed for a fairly lengthy period
---
Reduce Noise

Every home or office has That Door. The one that slams and irritates everybody even if you're extra careful about letting it go gently.
Thankfully, we can replace this with the delightful sound of colliding marshmallows with a bit of draft excluder tape.
We've made some cool but admittedly rough doors in our offices out of pallet wood, and they're prone to slamming, and slamming loud. However, running the frame where the door makes contact with excluder tape has completely fixed the issue and is now practically silent!
Here's what we did for our door:

You can check out the Draft Excluder on our Ebay Store for £4.99, get creative with it and comment below with what you can do with it!
Leave a Comment
Your feedback is valuable for us. Your email will not be published.